Real Estate Sector
The discovery of historic contamination often arises in the context of a transaction. Environmental Law Counsel has broad experience in contaminated property transactions. Our job is to understand and illuminate the environmental risks and structure solutions to manage them. It is important to perform vigorous environmental due diligence to understand the nature, scope, legal context and potential cost of an environmental issue. Too many companies have a Phase I performed, but don't bother to read it or to make sure they understand the implications of the findings and recommendations.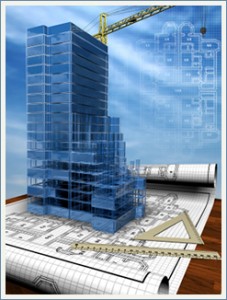 When our clients acquire a property or company, we ensure there is no stone unturned, no unnecessarily missing documents or interviews, no ambiguous findings or unsupported recommendations. We analyze Phase I and II reports for compliance with industry standards for "all appropriate inquiry" for compliance with CERCLA. But more importantly, we analyze the legal significance of the Phase I and II findings for our client's potential liability and pocketbook.
We bring the expertise to assist our clients in negotiating price reductions, hold-backs, indemnities and other contractual allocation of costs and liabilities. We may also recommend and negotiate the purchase of insurance to address pollution liability or cap potential remediation cost. In some cases, we work closely with opposing counsel to better understand or even resolve contaminated property issues through meetings with regulators during the due diligence period. Occasionally, we work to obtain No Further Action letters or to otherwise document that a facility has returned to compliance before title changes hands.
Where our client is the purchaser, we may also stay involved post-closing to shepherd a contaminated property through a state voluntary clean-up program, to help set-up new environmental compliance procedures, or to file missing reports or non-compliance self-disclosures with the appropriate agencies to minimize on-going exposure.

Representative Matters
Our notable experience in the real estate sector includes the following:
Directed environmental due diligence for Fortune 500 company's real estate investment arm in multiple acquisitions, including the acquisition of a 138-acre former steel mill brownfield property which had been transformed into an award winning urban "live-work-play" community; Oversight of client's post-acquisition environmental compliance and environmental elements of financing, insuring, and sale of individual parcels.
Advised Global Fortune 500 lender in initial environmental due diligence and throughout subsequent deed in lieu transaction, asbestos abatement, building demolition, soil investigation, and remediation on a large property on Chicago's Gold Coast which is listed as a USEPA CERCLIS site due to the presence of historic thorium contamination.
Environmental due diligence on behalf of major investor inthe redevelopment of a multi-block area of potentially contaminated property in Atlanta, including enrollment of multiple properties in the Georgia Brownfield Program.
Represented sellers, purchasers and lenders in many transactions involving investigation, testing, monitoring and remediation of soil contamination from historic industrial operations, leaking underground storage tanks, and dry cleaners, including obtaining "no further action" letters in various state voluntary clean-up programs and closure of leaking underground storage tank sites.
Represented a group of clients in rulemakings creating Illinois' voluntary risk-based clean-up program, known as the Illinois' Site Remediation Program and the Illinois Tiered Approach to Clean-Up Objectives, including cross examination of expert witnesses, presentation of testimony, and submission of legal and technical comments.