Permitting and Appeals
As many key environmental permits must be obtained before construction or modifications can begin, time is of the essence and there is little room for delay due to an incomplete application, agency foot-dragging, or a third party appeal of a legally deficient permit. Understanding the law can make the difference between getting a workable permit in a predictable timeframe or getting a permit too late with terms that make project costs and compliance untenable.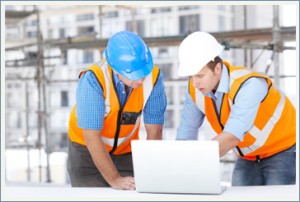 "We like to work with people who build things … we take our clients' goals as our own and help them identify and navigate legal obstacles to stay on schedule, within budget, and on the right side of the law."
-Pat sharkey
When a construction or operating permit is appealed by a third party or competitor, we understand that your project schedule may be in jeopardy. We bring the expertise and experience to vigorously defend permits and expedite decisions before EPA's Environmental Appeals Board, state administrative agencies, and the courts.
At Environmental Law Counsel, we have extensive experience in obtaining timely, workable, individualized environmental permits for our clients. In a field where regulations are constantly updated and changing to keep pace with scientific advances, our knowledge of existing, new and evolving regulatory programs and judicial interpretations allows our clients to be proactive in shaping their permits and save time in the permitting process.
Representative Matters
Represented concrete manufacturer in PSD Construction permit proceedings to build a new state-of-the-art cement plant, involving the first application of both EPA's new greenhouse gas regulations and new Portland Cement air toxics regulations to a cement plant, preparation of an EPA-compliant Environmental Justice Analysis, representation in a contentious public hearing, and preparation of extensive public comment.
Obtained North Carolina Utility Commission Renewable Energy Facility registrations for two power plants that had been modified to allow the firing of a fuel mix of coal, wood pellets and tire-derived fuel, including obtaining a first-in-the-nation agency ruling on percentage of biogenic content in tire-derived fuel.
Represented ethanol manufacturing plants in construction and expansion permit proceedings and associated litigation.
Defended against Environmental Justice claims raised in permitting of new ethanol manufacturing plant.
Represented ethanol producers in contentious NPDES permit proceedings for two new ethanol production facilities in Illinois, including presentation of expert witnesses and extensive anti-degradation assessment.
Obtained all environmental permits for a peaker power plant constructed on a "greenfield" site, including a PSD Construction Permit and Low NOx technology exemption from the NOx SIP Call program.
Negotiated state and federal permit conditions in initial Clean Air Act Title V permits for five secondary aluminum facilities in four states.
Advised on permitting of co-generation systems located at Title V major source facilities, including systems generating power that is sold to the grid.
Developed "master conditions" for Title V permits for Global Fortune 500 manufacturer with eight facilities in one state and provided permitting tutorials for client's environmental managers.
Taught fundamentals of Clean Air Act regulations and permitting at Fortune 500 client's U.S. environmental managers annual meetings.
Represented chemical manufacturers and heavy equipment manufacturer in obtaining RCRA facility permits and negotiating the scope and requirements for Resource Conservation and Recovery Act (RCRA) hazardous waste Corrective Action.
Negotiated contracts and permits for landfill gas-to-energy systems on behalf of owner of two landfills.
Practices