Regulatory Compliance & Counseling
"It isn't easy being green" – Kermit the Frog
Ensuring compliance with environmental laws is an EPA priority as evidenced by the hundreds of environmental lawsuits filed by EPA every year. Environmental non-compliance can also be the lynchpin for citizen complaints. Even apart from actual litigation, a facility's environmental compliance often comes under scrutiny in property transactions, loan applications, mergers and acquisitions, shareholder meetings and corporate securities filings.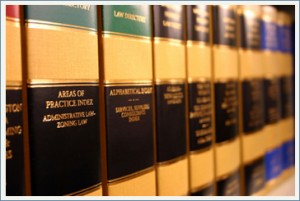 Assuring your facility is in compliance with all applicable local, state and federal environmental regulations can be a difficult task – often involving unanticipated fact patterns and ambiguous applicability questions. ELC lawyers counsel clients on knotty environmental issues all the time. We bring knowledge of the regulatory programs, historic application of the regulations, and agency and judicial interpretation to assist clients and their environmental managers and consultants in understanding the legal requirements and documenting compliance. When appropriate, we assist clients in making proactive, timely self-disclosures of non-compliance to reduce liability and take issues off the table.
Representative Matters
Regularly assist clients in determining whether a new incident or the discovery of historic contamination constitutes non-compliance or a reportable event , including incidents involving monitoring, recordkeeping, reporting, emission exceedances, releases, and spills, and in making self-disclosures to USEPA and state environmental agencies where appropriate to reduce liability and penalties.
Regularly advise manufacturing clients on questions regarding interpretation and applicability of Clean Air Act requirements, including, for example, advising an aerospace equipment manufacturer on New Source Performance Standards (NSPS) and National Emission Standards for Hazardous Air Pollutants ( NESHAPS) "major source" and "area source" regulations for boilers, Reciprocating Internal Combustion Engines, surface coating operations, miscellaneous metals manufacturing, and lead battery manufacturing.
Regularly advise clients on spill and release emergency response and reporting, including, for example, assisting a client in determining whether a chlorine tank car release exceeded the "reportable quantity" limit under CERCLA Section 103 and had left the property boundaries, in documenting prompt reporting of incident to USEPA, the Indiana Department of Environmental Management, and local emergency response authorities, and in responding to USEPA follow-up investigation of incident.
Regularly provide compliance and "best practices" presentations to clients' environmental teams, for example, provided presentation to beverage manufacturer's national environmental managers on the pitfalls to avoid when making "major modifications" or constructing a new source and best practices for responding to USEPA Section 114 Information Requests.
Worked with client with eight manufacturing facilities in one state to develop master conditions for the company's Title V operating permits to be proposed to the state permitting authority and coordinated listening and training sessions for the company's environmental managers.
Advised biomass power plant developer on how to reconcile apparently conflicting requirements under the Clean Air Act Prevention of Significant Deterioration (PSD) construction permit regulations and Department of Energy "Grant In Lieu" of tax credit regulations for development and timing of new construction.
Researched and advised project developer on applicable Illinois environmental regulations and siting procedures for pilot testing of waste gasification technology.
Regularly assist clients in obtaining USEPA or state environmental agency interpretations or guidance on ambiguous regulations or agency policies, for example, assisted ethanol producer in determining USEPA position on RINS accounting procedures.
Advised renewable energy association and its members on baseline production limit issues for grand-fathered ethanol producers under USEPA's 2010 Renewable Fuel Standards regulations and procedures for filing petitions for alternative pathway determinations.
Prepared research memo for client on regulatory framework for establishing a network of distributed energy generators in a major metropolitan area.
Researched and advised client on nature and timing of construction activities required to maintain valid PSD construction permit.
Practices