Chemical Sector
Environmental law Counsel attorneys follow changes in the law affecting the Chemical Industry closely, advise on policy developments, and have participated in rule-makings and significant public policy debates on behalf of chemical industry clients. Our experience includes regulatory programs such as Clean Air Act regulation of hazardous organic emissions (HON and MON) and leak detection and repair (LDAR) programs, as well as the European Union's REACH program. We have handled matters involving a variety of chemical facilities and processes, including specialty chemical production facilities, blending plants, and storage facilities.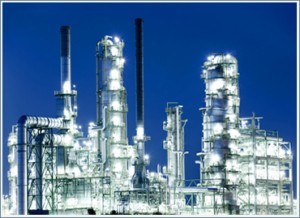 ELC founder, Patricia Sharkey, a long time advocate for the chemical industry, was awarded the Chemical Industry Council of Illinois' Board of Directors' Award in 1999 and Regulatory Affairs Committee Award in 2006.
Representative Matters
Our notable experience in the chemical sector includes the following:
Represented chemical manufacturer in responding to USEPA Section 114 Information Request and negotiation of a Consent Agreement Order (CAFO) addressing Leak Detection and Repair (LDAR) program compliance.
Represented chemical manufacturers in obtaining RCRA facility permits and negotiating the scope and requirements for Resource Conservation and Recovery Act (RCRA) hazardous waste Corrective Action.
Represented specialty chemical company in RCRA corrective action issues, including negotiating several administrative consent orders with USEPA Region 5.
Represented chemical company in RCRA corrective action issues, including negotiating administrative order, penalties and SEP with region 5.
Represented chemical company in Title V permitting and SOCMI and HON NESHAP compliance.
Represented the Chemical Industry Council of Illinois in the preparation and submission of detailed comments to USEPA on the proposed Consolidated Air Regulations (SOCMI), HON and MON.
Represented chemical company in USEPA Region 5 enforcement action based on wastewater treatment plant upsets exceeding NPDES discharge limitations.
Represented chemical company in obtaining site-specific regulatory relief from the Illinois Pollution Control Board.
Represented ethanol producers in obtaining initial major source construction and operating permits, in citizen enforcement actions, and in USEPA regulatory proceedings.
Represented petroleum companies in multi-media enforcement actions brought by state and federal governments, including criminal proceedings.